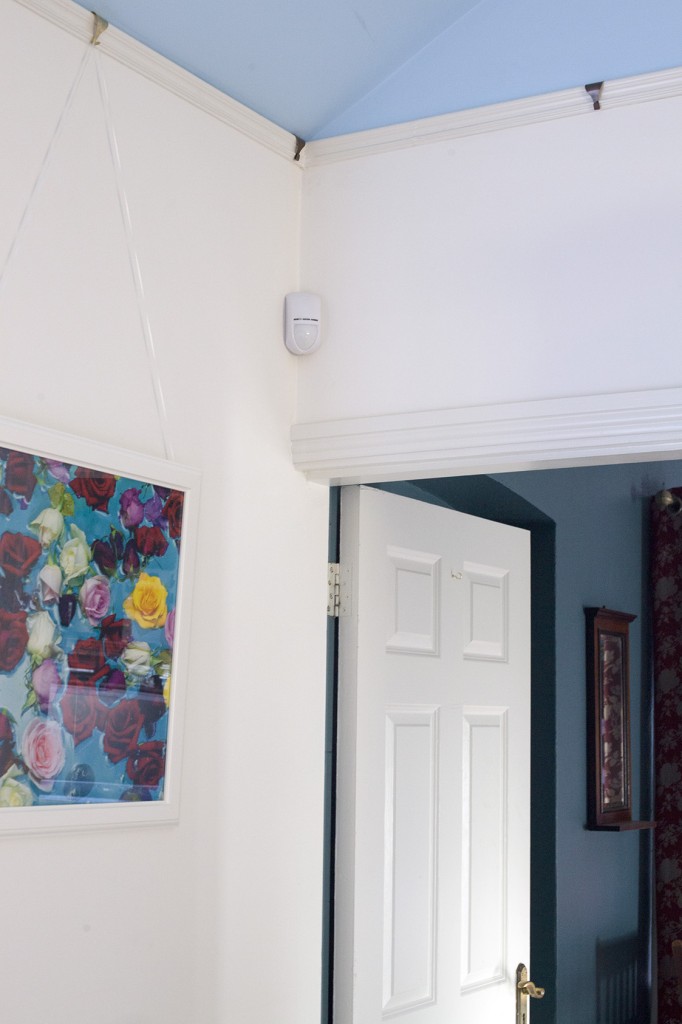 This 250 year old milking parlour had been converted to a dwelling in the early sixties. The owners had the duel problems of dampness and heat loss. Originally because it was built for cattle, it was built from sea sand, which secretes salt bi-annually when the seasons change. This salt destroys the interior pain and corrodes the electrical wiring. Our brief was to make it all better.
We gutted the building in sections as the family were living in it for the duration. We dry lined, rewired and plastered the walls. We restored the ceilings to their original height, following the contours of the building. Services were hidden below the newly laid floor and above the ceilings, including multimedia in every room. Custom made bookshelves and wardrobes we installed in every room.
The owners were concerned with future cost proofing, so incredibly high end insulation was used and has subsequently reduced oil bills by 60%. A solid fuel stove was installed in the main reading room. Outside a water harvesting system was installed, which filters the water before pumping it into the house. This has reduced the consumption of metered water by 70%. New technology is beginning to pay its way.