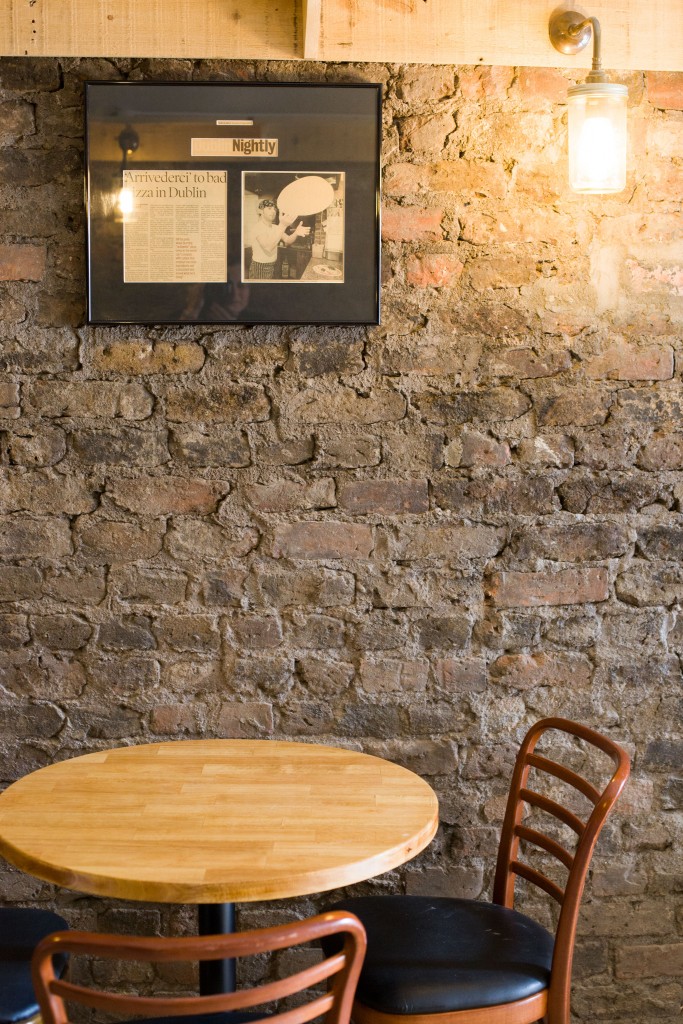 We walked into this city centre, end of terrace, dilapidated, disused building and met with the new owner. He had a vision of what he wanted, what he was going to sell and the vibe he wanted in the place. The onus for making that happen fell to us. Traditional farmhouse Italian in the heart of the city was our brief, and we made good on our promise.
Our craftsmen really enjoyed themselves with this one, the floors were rustic and the walls were timber and brick, half and half. The dining area was old, but new. Due to regulations and functionality, we couldn't do much with the kitchen, but the rest of the 3 floors are really really cool. We put a smoking area out the back on second floor, a cellar in the basement and the best views of the city.
The location of the renovation, with a bus lane outside meant logistics and flexibility were key. We became so efficient at pit stops that we are applying for the Ferrari gig next season. We also did a lot of research and held a lot of meetings with compliance officials regarding health and safety, fire certs, insurance, food prep, HACCP and a multitude more. You never stop learning, whether you want to or not.